The new icon you see in the header is a variation of the one that appears on my MOO calling cards.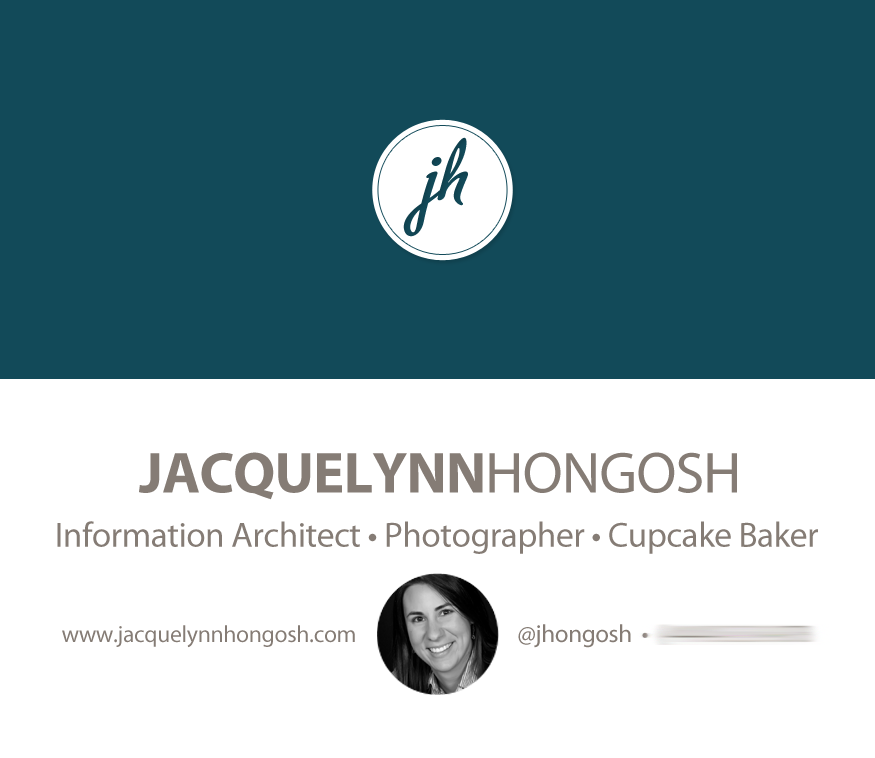 I wanted something a bit more sophisticated and in line with my personal style for my blog, so I'm testing out this one. This version, unlike the one on my calling cards, is set in Eric Gill's Perpetua. I've got a series of this icon in several colors and may swap it out from time to time in various social media locations. (Also, to the graphic designers out there, please excuse the kerning on those cards. For some reason I don't have a digital version of the final product; the one pictured is an early draft.)
What do you think? Does this better reflect me than did the chartreuse and aqua?