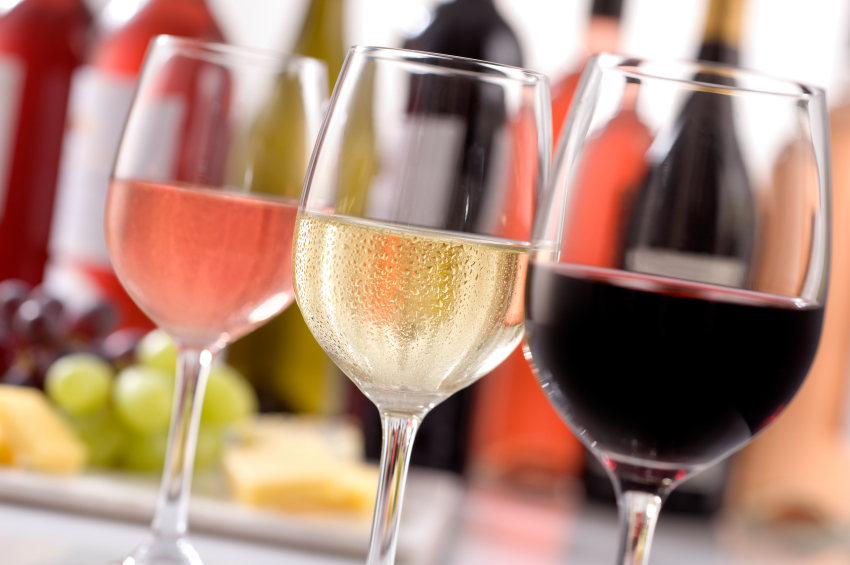 I bought my father a wine tasting experience from the American Wine School for Christmas and we finally redeemed it this week. The tasting was held at Lago, one of my dad's favorite restaurants in Tremont, a neighborhood in Cleveland.
We enjoyed six Spanish wines and were instructed on the differences between various regions and types. Now, I'm not any kind of wine snob—I'm definitely a $15 per bottle and under kind of girl—but it was extremely helpful to walk through the various Spanish classifications for wine so that I'm better prepared when I stop into a wine shop next time. I may still choose the under $15 bottle, but at least I'll know what I'm getting.
For those of you who are unfamiliar with Spanish wine, here's a crash course: like French wine, Spanish wines aren't labelled with the type of grape in the bottle but rather 1) the region where the wine was made and 2) how long it was aged.
The regions you want to pay special attention to are the  Denominación de Origen (DO) and the Denominación de Origen Calificada (DOCa). Anything else and you're getting a smaller region, most likely lower-quality wine. As far as the aging goes, which one you'll want to choose is all up to personal preference, but the three main words you'll be looking for are Crianza, Reserva, and Gran Reserva which are aged for two, three, and five years for reds and one, two, and four years for whites respectively.
I probably won't shell out the full price for additional wine courses—I was lucky to get this one through Groupon—but I am definitely going to do a little bit of reading on French, Italian, and American wines to see whether those countries also have similar indicators I can be looking for to make better-educated wine purchases in the future.
http://jacquelynngaines.com/wp-content/uploads/2012/03/iStock_000016482663Small.jpg
565
850
Jacquelynn Gaines
http://jacquelynngaines.com/wp-content/uploads/2017/12/jacquelynn-gaines_4seeds.png
Jacquelynn Gaines
2012-03-22 10:00:58
2012-04-02 08:13:22
Wines of Spain