I excel at making websites and making sense of information. I help take the things that are important about your business and translate them into mobile-friendly websites that are easy for you to manage yourself.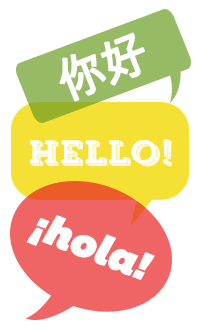 Introductions
In order to build the perfect website for your business, I need to know a little bit about you. You'll start by filling out a questionnaire so I can get a sense of what you're looking for. Once I've had a chance to review your answer, we'll discuss what you're looking for in person, over the phone, or Google Hangout and you can take this time to ask us any questions you may have about the design process.
The Dirty Work
I will put together a quote for you and lay out for you exactly what you'll get if you decide to hire me. If you decide we're a good fit, you'll pay a 20% down payment up front and we'll both sign a contract containing things like copyright information and payment schedule.
Design and Organize
I'll take all the information you've given me and sort it into a logical order that will make sense to your customers. You'll get a site map that walks through the design in a verbal way and I'll also make sure you get something visual in the form of a demo website or an image mockup. At this point in the process, I'll need you to provide all the content you want on your site, poster, or program (pictures, logos, text).
Launch
Now is the fun part—I'll get your website live! If you've let me know ahead of time that you'd like to meet one-on-one to learn how to update your own website, we'll do it at this point.
---
Do you want to get started?
Fill out the questionnaire below to begin the conversation about what you want in your website design. You don't have to answer every question—feel free to bypass questions that you don't understand or don't consider relevant. But the more you can tell us now, the more likely we are to create a design that fits your goals.